10+ Features that you WON'T find in other CFA courses, together
Things that set us apart!
How is our CFA course unique?
Are you ready to embark on the exciting journey to become a Chartered Financial Analyst (CFA), but feeling a bit overwhelmed with where to start, how to study, or how to stay motivated? Worry no more, we have just the solution for you.
Imagine having a personal guide who not only shows you the path but also walks alongside, ensuring you navigate every twist and turn in your journey with ease. What if we told you that we've put all of this (and more) in one comprehensive course that's packed with features so beneficial? Read on to know how!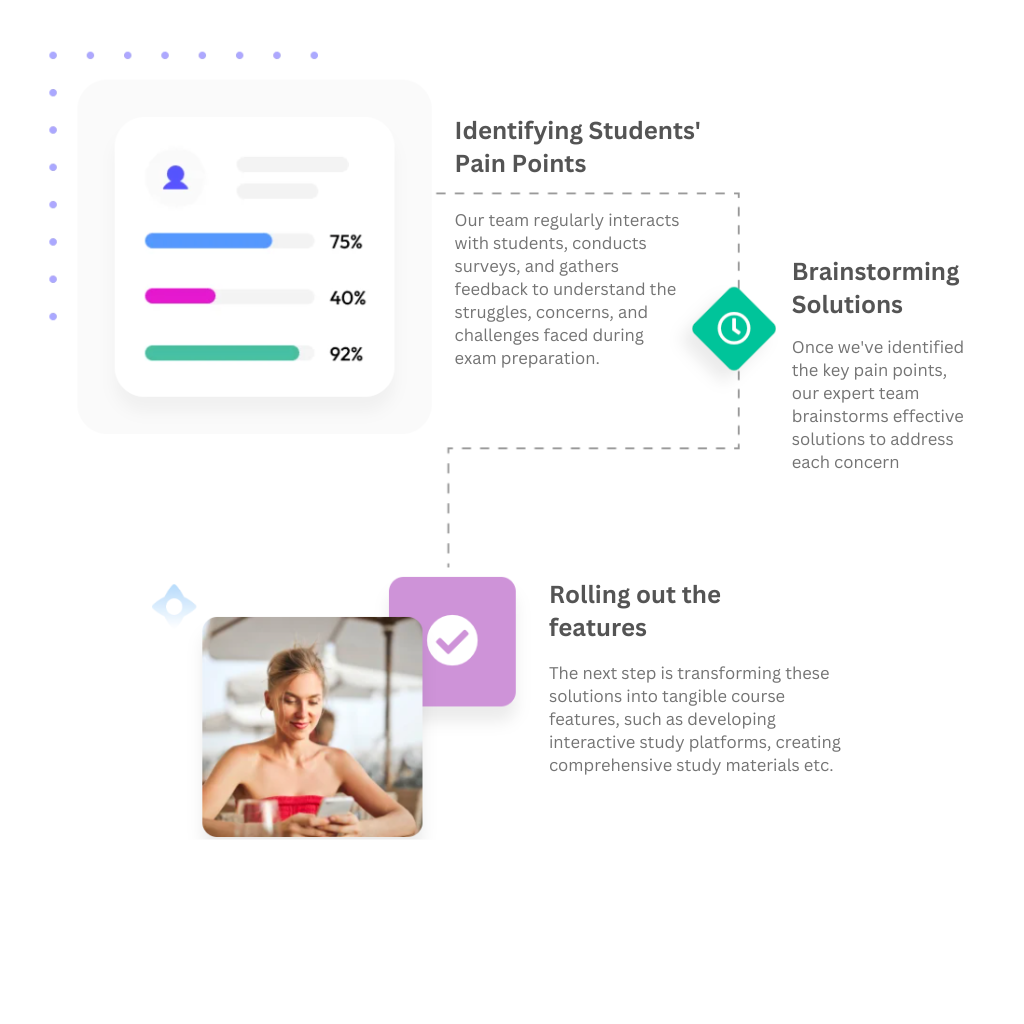 We Understand Student's Struggles to make every feature relevant
Ready to get started with your CFA Journey?
Transform your CFA exam preparation from overwhelming to exciting. It's time to leave the stress behind and step into a world where success is assured.